8pm - 2am
Donation
On August 27th, String Theory Labs will integrate live music, graphics, lighting, and interactive multimedia art to infuse Public Works with a Sentience of its own. For one night, the club will come to life as an organism engaging the people inside. Sentience will be an artistic celebration of the symbiotic relationship between biological and emerging technological lifeforms. On the evening of the show, we will see, hear, and feel technology intertwined with the most graceful aspects of humanity: creativity, imagination, and art.
– AN IMMERSIVE MULTI-MEDIA ART EXHIBIT AND 3D AUDIO/VIDEO EXPERIENCE   –
---
❈ 3-D AUDIO & MUSIC  ∵ ∵ ∵ ∵ ∵ ∵ ∵ ∵ ∵ ∵ ∵ ∵ ∵ ∵ ∵ ∵ ∵ ∵ ∵ ∵ ∵ ∵ ∵
Musicians can use our patent pending 3-D audio technology to create and manipulate immersive sound fields throughout the night. Every artist has a chance to move sounds around the club in real-time with our intuitive iPad app for 3-D audio. The music sets the tempo for the evening. The visuals and art exhibitions respond and interact with the audio.
Our music lineup features innovative Bay Area musicians, headlined by Terry-D, a world renowned DJ based out of Berkeley. The musical genres range from classical-electronic to deep house to hip-hop. These homegrown artists are both musically gifted and technically skilled, and are working to shape the future of virtual reality and music.
MUSIC LINEUP:
▶ Terry-D
Jake Atlas, also known by his moniker Terry-D, is an American electronic music artist and record producer based in Berkeley, California. Terry-D offers his own uniquely original take on forward thinking electronic music, weaving eclectic samples and explosive modern bass that continually pushes the envelope while taking the art of beat-crafting to new heights. Terry-D's use of deep low-end and wall to wall synths offer an intoxicating musical high with an invigorating breath of fresh air. These sounds activate the senses, enrapture the mind, move the body and leave audiences begging for more. Terry-D has performed at festivals such as Electric Forest Festival, Coachella, Lightning in a Bottle, Counterpoint, Wakarusa and Gem and Jam. He has also toured with Bassnectar and STS9.
▶ String Theory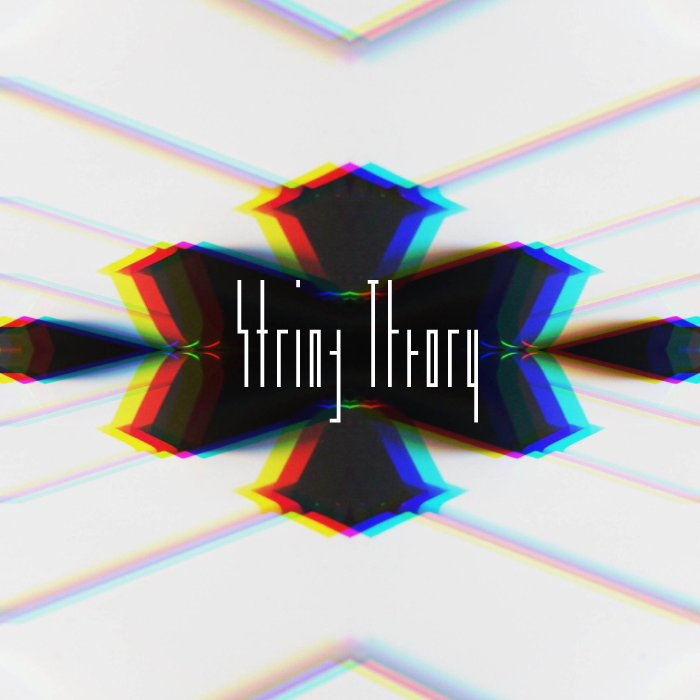 String Theory comprises of four members based in the Bay Area, working to integrate audio and visual media for a unique aesthetic. The group was formed in 2012 between Wisam Reid and Angela Lee when they were asked to score a short film. They were later joined by violinist Maia Donachy and 3D visual artist David Eyolfson, solidifying the 3D audio/visual platform of String Theory. The band incorporates live instruments with electronic music, creating a contemporary experience of sight and sound.
String Theory is featuring live vocalist, Cecilia Ojcius. Cecilia and Angela met at UC Berkeley and collaborated on music during their undergraduate years. As a person of many interests, Cecilia majored in music and biology and has long been an opera enthusiast.
▶ Dansen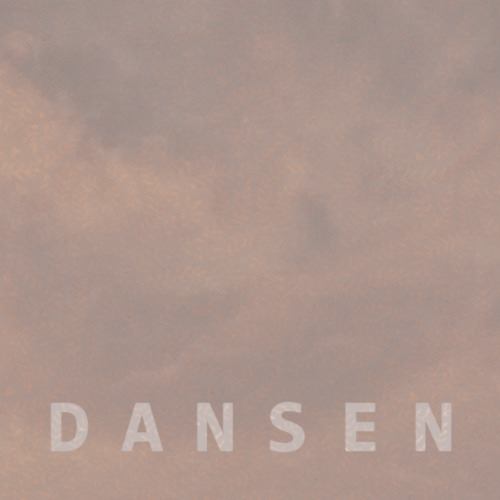 Atmospheric soundscapes, bumping house grooves.
Dan Hansen, aka Dansen, is a DJ currently based out of the SF Bay Area and has previously played alongside String Theory at Lucidity Festival.  
▶ Blap-Deli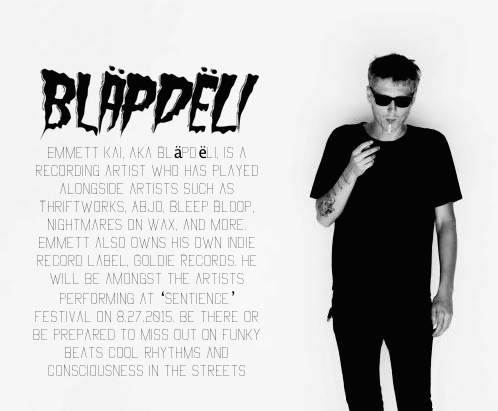 Emmett Kai, aka BläpDëli, is a recording artist from Sonoma County, California. Emmett has played alongside artists such as Thriftworks, Abjo, Bleep Bloop, Nightmares on Wax, Falcons, Kastle, Eliot Lipp, and more. Emmett also owns an indie record label, Goldie Records.
---
❈ VISUALS ∵ ∵ ∵ ∵ ∵ ∵ ∵ ∵ ∵ ∵ ∵ ∵ ∵ ∵ ∵ ∵ ∵ ∵ ∵
The graphics and lighting system integrates 3-D pixel arrays, projectors, and LED-strips into a single network, endowing the visuals with a harmonious coherence and intelligence. Our innovative visuals system runs seamlessly off a single laptop and enables a variety of applications – from projection on live aerial dancers to 3-D pixel maps onto an LED cube.
▶ David Eyolfson – http://eyolfsondesigns.com
"I am a San Francisco based interactive designer who strives to marry the love of web, motion, and visual design by finding a unique balance between usability and aesthetics. I have a broad spectrum of interest in all forms of music, media, and art."
The night's DJ booth will be designed and decked out by David.
▶ Danse Bleue, Paul Ackerman – www.dansebleue.com
Paul Ackerman is known for producing beautifully saturated visuals in commercial, videos and physical theater with a painterly approach. With an academic degree in drawing and photography, Paul's approach focuses on extensive original motion graphics, years of experimentation with performers from various movement disciplines like ballet, acrobat, aerialist, contortion and burlesque. All this first started in the late 70's in San Francisco before he was aware of the late choreographer Alwin NiKolai's approach.
Paul will be projecting art onto live aerialist performers! (See Live Performances)
▶ Aura Dave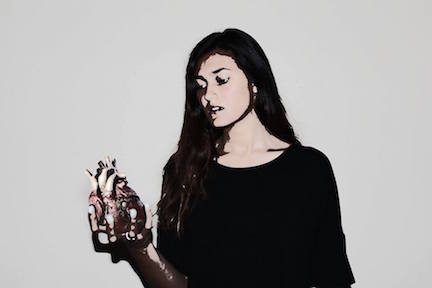 ▶ Allison Rosen – http://stringtheorylabs.com/#our-team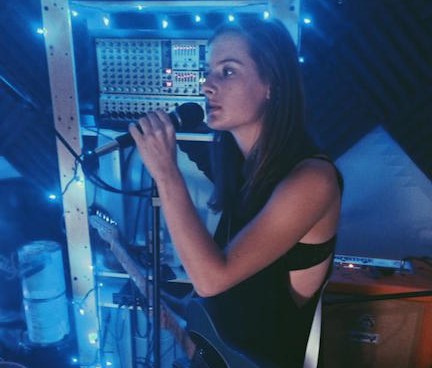 ▶ Kendra Bradanini – http://www.kendrabradanini.com/.
Allison and Kendra will be displaying their LED art at Sentience. Inspired by eastern culture, the pieces incorporate infinity mirrors and intricate lighting designs. Multiple pieces will be distributed throughout the venue and the pieces will be integrated with the music to give the venue a cohesive atmosphere.
---
❈  MULTIMEDIA ART GALLERY  ∵ ∵ ∵ ∵ ∵ ∵ ∵ ∵ ∵ ∵ ∵ ∵ ∵ ∵ ∵ ∵
A diverse gallery features fractal art, oil paintings, digital instruments, computational photography, classical sculpture, creative coding and more. Our innovative microtransaction system allows attendees to directly donate to the artists they appreciate most.
▶ Xiaohan Zhang –www.hellochar.com
"I am a web developer and creative coder in the San Francisco area. I want to show the breathtaking beauty and awe that is inherent in mathematics and physics in a simple, aesthetically pleasing way."
▶ Nop Jiarathanakul – www.iamnop.com
"I'm 75% technologist, 25% artist, and 100% perfectionist. I love making things, especially pretty 3D things with code!"
Nop is making an interactive 3D scene where you can virtually "touch" the space in front of the screen.
▶ Marianne Abreu – www.marianneabreu.com
Marianne will be showing a 3D sculpture of head, next to which there's a webcam. The webcam tracks users' faces as they walk by and projects a "cyborg"-ified version of their face onto the 3D sculpture.
▶ Dolores Joya & Jungshih – http://doloresjoya.com/ – www.jungshih.com
Dolores and Jungshih are collaborating on creating an interactive light sculpture made out of plastic cups. LED lights will be embedded inside the sculpture, which will be animating/ changing with input of different sensors (either distance, weight, heart)
▶ Jeffrey Bryant – http://jeffromusic.com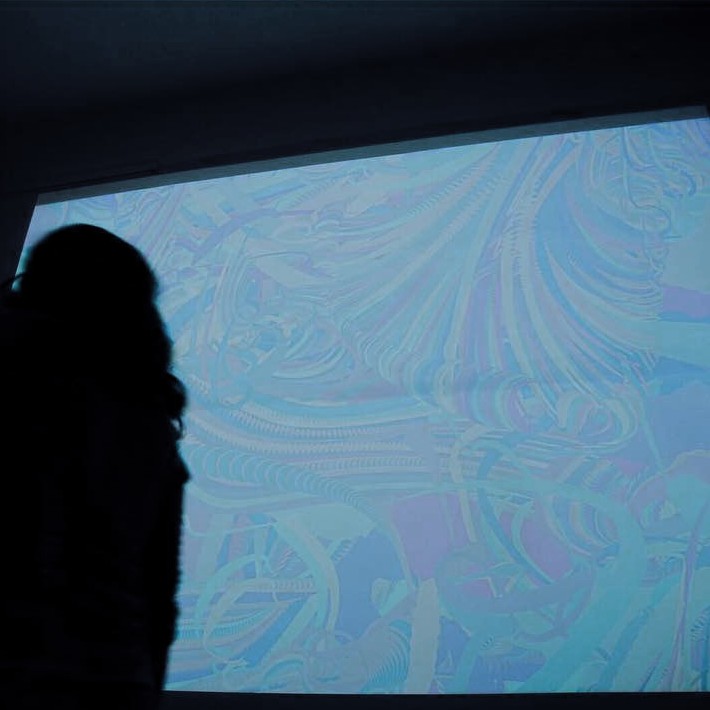 Often times people with characteristics that differ from the norm are looked down upon. Generis is an interactive art installation that sees every human being as a unique individual regardless if other people may not see them as such.
Any person that walks in front of Generis will be given a silhouette with it's own unique color projected onto a wall. Colorful particles will be emitted and shot across the screen as users pass by and interact with it. Each person will combine their respective colors with each others to create a distinct painting.
▶ Marpi Marcinowski – http://www.marpi.pl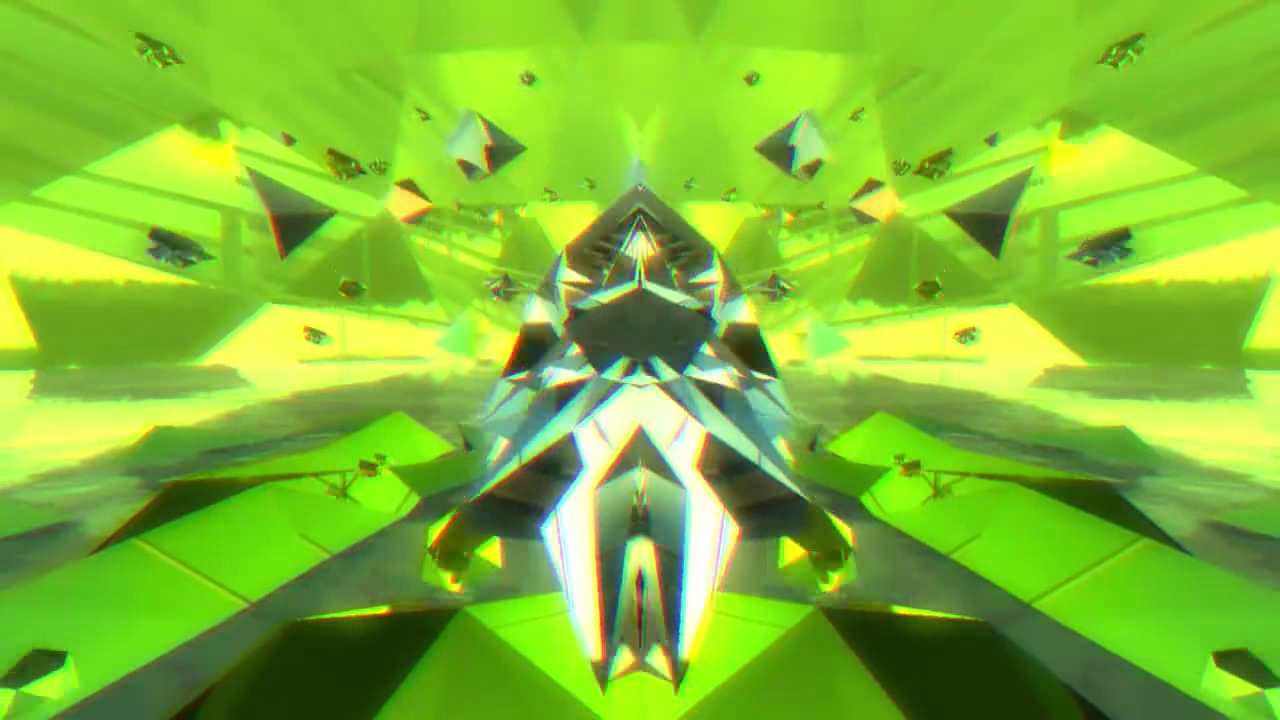 Marpi is a Senior Creative Developer and team leader currently living and working in San Francisco, with eleven years of experience in the industry. He has worked on projects for clients such as Disney, Adobe, Toyota, MTV, Nintendo, and Hennessy, and has won awards including the Webby, One Show, Pixel Awards, SXSW Interactive, The FWA (x14) and .NET Magazine site of the year.
What really drives Marpi is the possibility of building 3D worlds, immersive experiences, storytelling in style and difference.

▶ Gareth Morgan and Micah Berons – http://axum.graphics/Nyumblies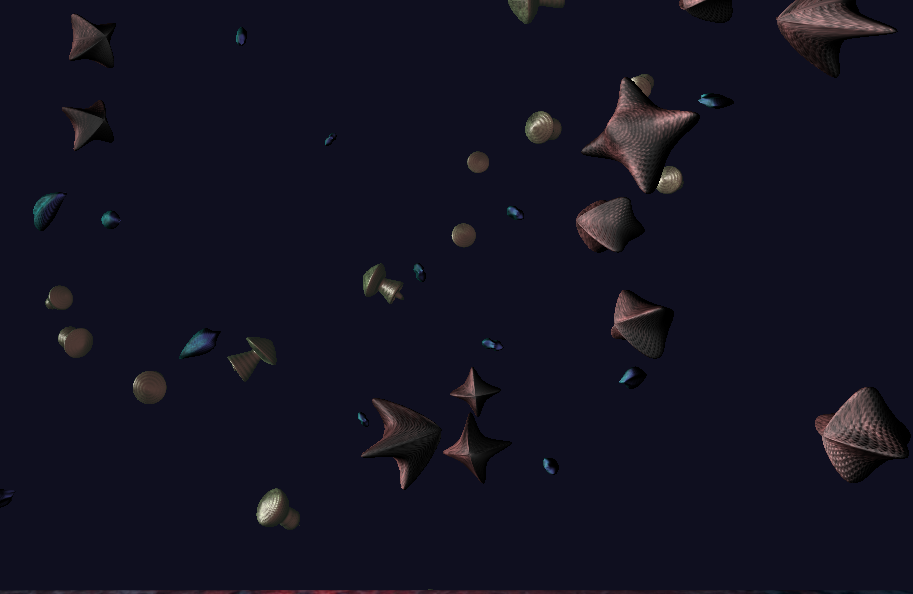 Gareth and Micah are showing a set of 3D music visualizers that range from the simple to the abstract.
▶ Vivien Sin – www.vivien-sin.com
Vivien Sin has held group and solo exhibitions in Chicago, Hong Kong, and San Francisco. She is interested in synthesizing her multi-faceted, and often paradoxical visions for the future through her work. Vivien is working on creating a large 8 ft x 6 ft sculpture made out of oil painting canvases; some of the canvases will have been painted on directly, and some of the canvases will be projection mapped onto with live video.
---
❈ LIVE PAINTING  ∵ ∵ ∵ ∵ ∵ ∵ ∵ ∵ ∵ ∵ ∵ ∵ ∵ ∵ ∵ ∵ ∵ ∵ ∵ ∵ ∵ ∵ ∵ ∵ ∵ ∵ ∵
▶ Telopa Treloky – www.telopa.com
Telopa is a traditional oil painter born and raised around SF bay area. He is visually Influenced by the Mannerism painting school of Fontainebleau, and was classically trained at the Academy of Art in SF. His conceptual ideas come from mythological symbolic allegorical themes he has studied from his personal travels around the world.  Painting in magical regions such Santa Fe, New Mexico, and in the Mediterranean are rejuvenating to his art process, as well as painting live among wide eyed expanding motivated minds at Festival such as LIB.
▶ Joshua Barish – www.joshuabarish.com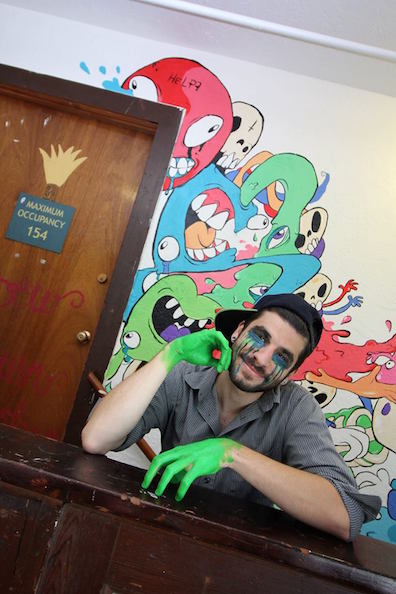 Joshua Barish is an illustrator and street artist based in the Bay Area. His unique style combines dark imagery with bold and bright coloring. He is particularly interested in the artistic representation of mental health and societal pressures, which he explores in his Anxiety series, large scale murals and canvas paintings. His work has been published in the Heuristic Squelch, and appeared on the album covers of Ben Babylon and the Elton John Band, The Episodes and False Priest.
▶ Kendra Bradanini – http://www.kendrabradanini.com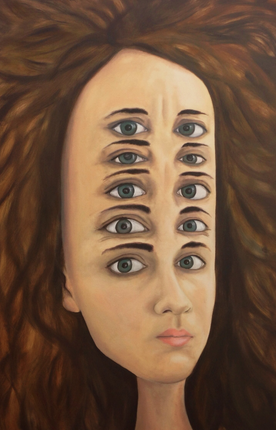 Kendra Bradanini is a 21-year-old artist and filmmaker from San Francisco. She studies film production and fine arts at USC, and works as a production designer and art director for films. Having grown up in a redwood forest in the bay area, many of her works involve her relationship to nature and animals. Her work is not limited to painting and drawing, and ranges in mediums from sculpture to photography.
❈ LIVE PERFORMANCE  ∵ ∵ ∵ ∵ ∵ ∵ ∵ ∵ ∵ ∵ ∵ ∵
Live performers will illuminate the night as they are body mapped with motion graphics! Body mapping marks a major paradigm shift in utilizing state of the art design and technology for physical theater on stage, air and in the round. The main intention is "illuminate" a performer(s) though sometimes they are abstracted with multiple patterns and textures from multiple directions.
Featuring lyra aerialists:
▶ Laura Brushey
▶ Katie Nicole
∵ ∵ ∵ ❈ ❈ CONNECT WITH US! ❈ ❈ ∵ ∵ ∵ ∵ ∵ ∵ ∵ ∵ ∵ ∵
▶ Website: http://stringtheorylabs.com/
▶ Facebook: https://www.facebook.com/StringTheoryLabs?fref=ts
▶ Instagram: https://instagram.com/_stringtheorylabs_/
Let's make some art!